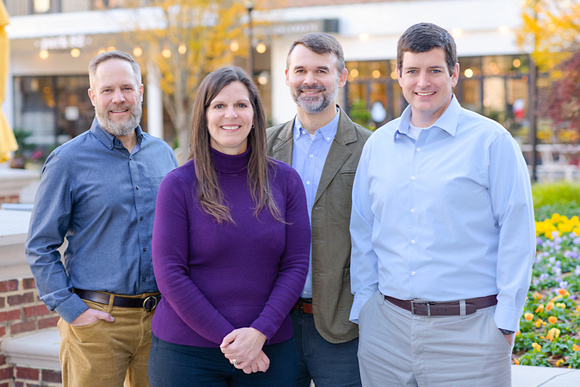 OUR HISTORY
Sherrill & Hutchins, founded in 1984 by brothers-in-law Tom Sherrill and Rick Hutchins as a boutique, fee-only financial planning firm, remains committed to serving clients through long-term relationships. While Tom and Rick have since retired, the firm has transitioned to the next generation of owners, including Tom's daughter, Jessica Sherrill (joined 1999), Rick's son Ricky Hutchins (joined 2007), Ted Noble (joined 2000), and Mark Sheerin (joined 2011). Each are fully committed to maintaining the original vision of walking together with clients through all the stages of their financial lives. Read more.
OUR SERVICES
We provide holistic financial planning targeted towards working professionals actively accumulating an investment portfolio.
Current minimums are $1M of investable assets. For clients who are looking to retire or have already pulled the trigger, we are happy to discuss whether Sherrill & Hutchins might be a good fit.
We provide holistic financial planning targeted towards working professionals actively accumulating an investment portfolio.
Cash flow and Net worth

Peace of mind often means knowing where you stand: where is your money going each year, what do you own (assets), and what do you owe (liabilities). Your saving and spending patterns are just as important as your rate of return. Having a firm grasp of your net worth and cash flow are foundational for growing wealth.

Retirement savings & income planning

Saving for the future should be more nuanced than putting money into a 401(k). When it comes time to turn your savings into an income stream, it will be important to have an appropriate mix of taxable and deferred types of savings as well as knowing what level of withdrawal your portfolio can sustain over time. To maximize tax efficiency, it will also be important to have a handle on which assets should be used at specific times.

Investment planning & management

Diversifying your portfolio is key to growing and protecting wealth. An investor needs to understand where the pieces of the portfolio are, what are reasonable and unreasonable expectations for an investment portfolio, and what level of risk is necessary. A wise investor should not take more risk than what is needed.

Tax analysis

Taxes are inevitable, but there are ways to be smart about it. From harvesting losses to offset gains, maximizing income during low bracket opportunities, converting to Roth accounts, gift clumping, social security planning, etc., there are ways to be strategic about paying taxes; you just need a plan.

Estate planning

When life is over, the ones we leave behind are the ones who suffer. Estate planning helps make the process easier for those left behind. Get a will put together, consider whether a trust is appropriate, update your beneficiaries, understand if there is a need for insurance, etc.

Outsource your personal finances so you can live your life

Even if you enjoy finances and investing, the stakes are too high for it to be a hobby or even a chore that perpetually lives on a to-do list. We exist to free clients of this responsibility so they can live life.
S&H does not provide stock broker services, do your taxes, practice law, provide executor or trustee services, or sell insurance.
Act as stock brokers; we will not recommend or advise on individual stock selections

We spend a lot of time researching investments and constructing portfolios comprised of mutual funds and ETFs. If clients want to day-trade or hold onto specific stocks for sentimental reasons, we will not manage those assets.

Prepare or submit tax returns

We spend a lot of time helping clients with tax planning and believe it is a critical component of financial planning, but we do not prepare or submit tax returns.

Practice law including drafting wills, trusts, or POAs

We are not attorneys and do not practice law.

Offer executor or trustee services

In most instances, providing these services would be a conflict of interest, so we simply do not do it.

Sell insurance products

Insurance is important, but we are committed to a fee-only model of financial planning and will not sell products associated with commissions.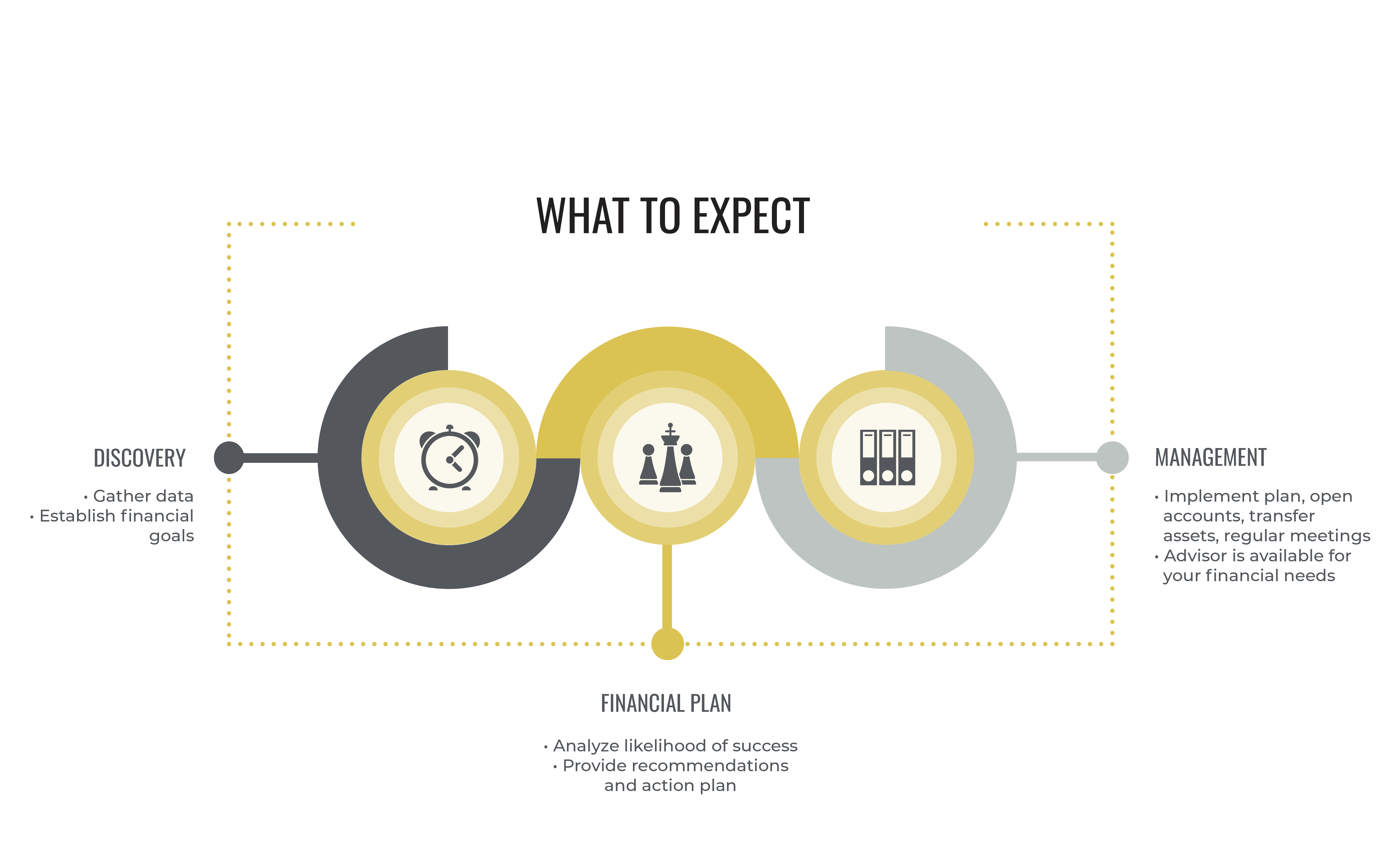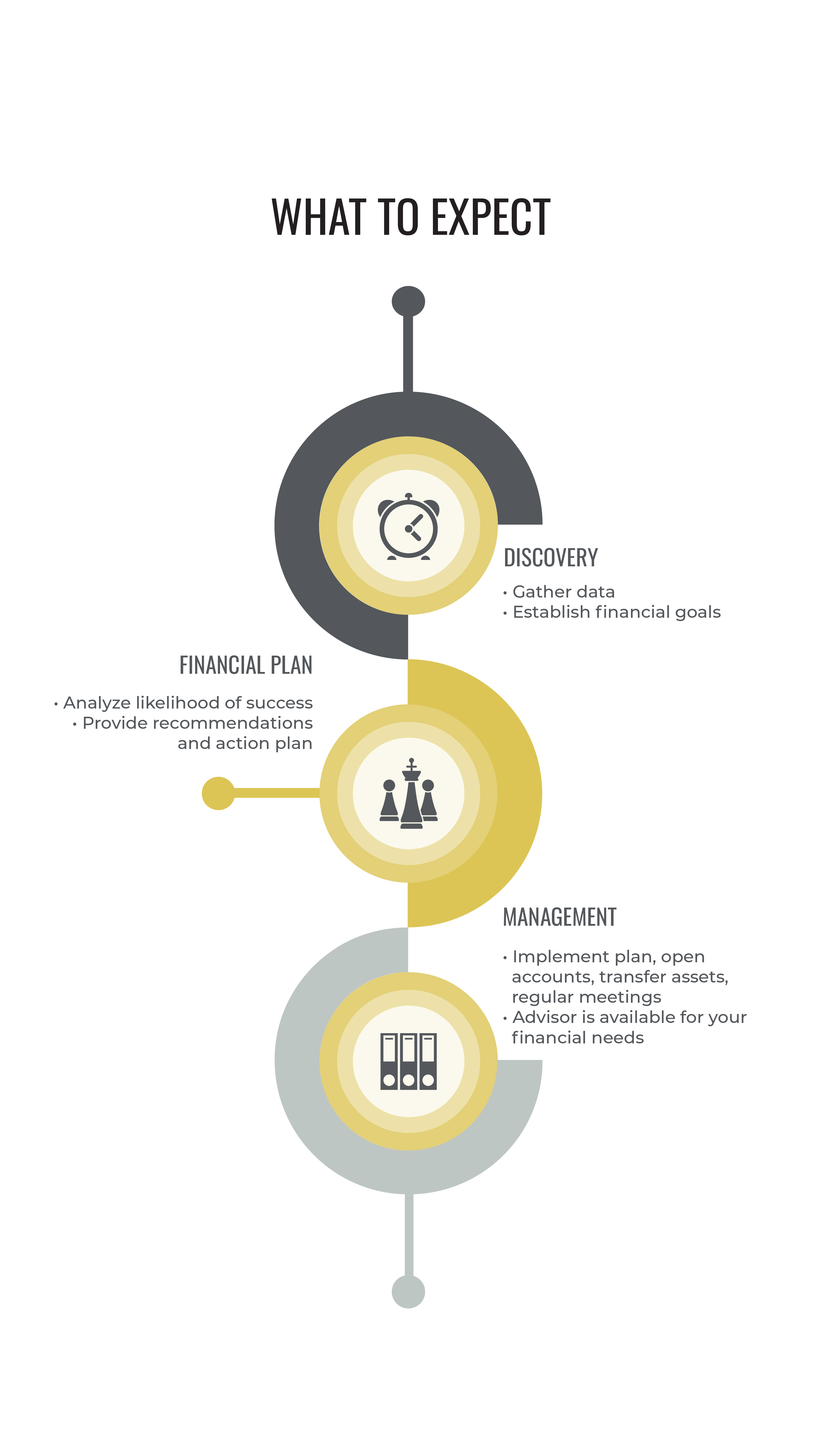 GET IN TOUCH
Contact us today and see if Sherrill & Hutchins is the right fit for you and your financial future!